We specialise in horse drawn carriage hire and have provided horses and carriages to the wedding and funeral industry for many years. Although we cater mainly for weddings and funerals, we have also carried out carnivals, fun-days, themed weddings/parties, TV and film work, proms, anniversaries and proposals.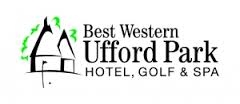 If you are looking for a wedding venue in East Anglia, look no further than Ufford Park Woodbridge. It's historic, 120-acre parkland setting offers endless beautiful, natural photo opportunities, elegant reception rooms and dedicated, friendly staff; Ufford Park Woodbridge has everything to make your wedding day dreams come true.
And don't just restrict yourselves to a Saturday wedding. We would be very pleased to offer all the facilities to make this a complete wedding venue in Suffolk, especially for you, any day of the week!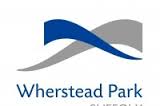 Set in beautiful landscaped grounds overlooking the river Orwell and Wherstead Parish Church, Wherstead Park boasts a wedding venue with a difference. Two stunning spaces can be yours for the day – the Georgian Mansion building with a rich history and tonnes of character, and the stunning, contemporary Atrium.
Exclusive use and the highest standards of service are absolutely assured; we know two couples are never the same, and so we treat each occasion as unique and completely bespoke, even when it comes to our fantastic Friday and Midweek wedding packages. One of the largest venues in Ipswich, we also have the space for colourful cultural weddings.
Set off the A137 from Ipswich to Manningtree, our wedding venue blends the best of the Suffolk countryside with the benefit of easy access for all your guests.

Hungarian Hall is the perfect wedding venue in Suffolk and ideal for you to celebrate your complete wedding day. Indeed most couples wish to spend the whole of their special day with us, but we are more than happy for you to hold just your wedding ceremony or reception here

Exclusivity is guaranteed as the venue will be closed on the day of your wedding to all but you and your guests. We also allow access to the venue the day before your wedding for you to prepare and until 1pm the day after to collect personal items and for guests to collect cars left in the car park overnight
A unique rural Suffolk wedding venue, easily accessible from all parts of Suffolk and North Essex, now with accommodation. Perfect for an Ipswich wedding!
A wedding venue with a difference . . . .
From initial enquiry right through to final good byes on the wedding day, the knowledgeable and professional team at Fynn Valley are there to guide through what sometimes seems like a maze of decisions, ensuring that the day is seamless perfection.
Deciding to make a lifelong commitment is maybe the biggest decision a couple could make…
Choosing Fynn Valley Golf Club could be one of the best…


Wedding & General Flowers:
We design and deliver flowers for all occasions in and around Stowmarket in Suffolk, established in 1987 we're well known locally for both quality and customer care. Whether you're looking for a same day delivery, wedding flowers or floral tributes you'll always find a fast, friendly service waiting for you.
Wedding & General Photography:
Red Rose Chain

Red Rose Chain Film production Company local company specialising in short films and theatre work.
For all your photographic needs including weddings, portraits, events or commercial photographt Geoff Rogers is worth contacting
Created by Camer@on cinematography and film making - wedding fim, corporate productions, live events and music videos
Wedding Treats & Specialities:



The Event Shop, Stowmarket for balloons for all occasions
For that special touch at your wedding breakfast look at the great range of seat covers and decorations available to make ordinary chairs look so special or be dressed and co-ordinated with the brids outfit and colour schemes
Night Club Venues: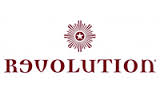 Revolution is a modern, contemporary bar situated in the middle of Ipswich. By day, we offer a relaxed and comfortable atmosphere where you can dine with friends, come for business lunches or let the world go by with a coffee reading the paper. By dusk, you are invited relax after work or get your night started with a mouth-watering handcrafted cocktail. We have an unrivalled section of premium spirits or homemade vodka flavour all for you to sample. Our kitchen is open until 9pm daily, serving food from our carefully selected menu. By night, Revolution presents the most electrifying party atmosphere in Ipswich, with resident DJ's, club nights and themed events. You could even sample one of our infamous cocktail masterclasses.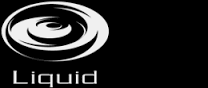 Liquid Night Club in Ipswich hass been totally reburbished and re - opens late July 2015 under the new name of Unit 17.
Unit 17's general manager Glen Freeman said: "We are all set to give clubbers the best night out in the region with great service, world class DJs and entertainment. It's an exciting time for everyone connected with the club."
The venue will have three distinct rooms with different genres of music playing in each.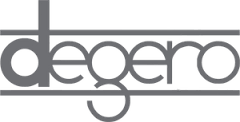 Being a contemporary bar & eatery, Degero has a wide variety to offer, from serving good quality food to having a wide choice of drinks, from a vast choice of spirits, wine, champagne, bottled, draught beer, and fresh cocktails.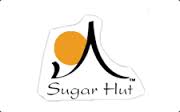 Sugar Hut Brentwood brings enchantment, mystery and hospitality of the highest international standards to the heart of Essex.

Formerly The White Hart Inn, the venue is believed to have been built in 1480. However, there is evidence that there was a hostelry on the site perhaps a hundred years earlier.

Sugar Hut Brentwood is an impressive creation of eight individually characterised zones, united by an attention to immaculate detail underneath the award winning Sugar Hut brand.

Sugar Hut Brentwood includes a restaurant, coffeeshop, bars, a night club and a an outdoor courtyard.